Sophy Hollington
Ausstellung
18 – 20
Sophy Hollington
Ausstellung
12 – 20
Gig Poster Messe
Markt
12 – 20
Jason Galea
Ausstellung
12 – 20
Label Markt
Markt für Kassetten und Zines
12 – 20
Spiegelsaal / Thorsten
What is a Gig Poster?
14 – 14:45
Ventilverlag
Musikcomic Lesung
15 – 15:45
Theresa Schönherr and Friends
Acid Grafik/Talk
16 – 16:45
Moritz Simon Geist
Peformance
17 – 17:45
Raman Djafari
About his work /Musikvideo
18 – 18:45
Momo chrome
DIY Siebdruck
14 – 18
Sophy Hollington
Ausstellung
12 – 18
Gig Poster Messe
Markt
12 – 18
Jason Galea
Ausstellung
12 – 18
Label Markt
Markt für Kassetten und Zines
12 – 18
Helmut Brade / Thomas Müller
Plakate
13 – 13:45
Alex Brade
Create like Alex
14 – 14:45
Enrico
About Edition Stradizione Indie Publisher
15 – 15:45
UT / Kirmes + Fabian Schütze
The Death of a Poster
16 – 16:45
Screening
Film about Gig Poster
17 – 17:45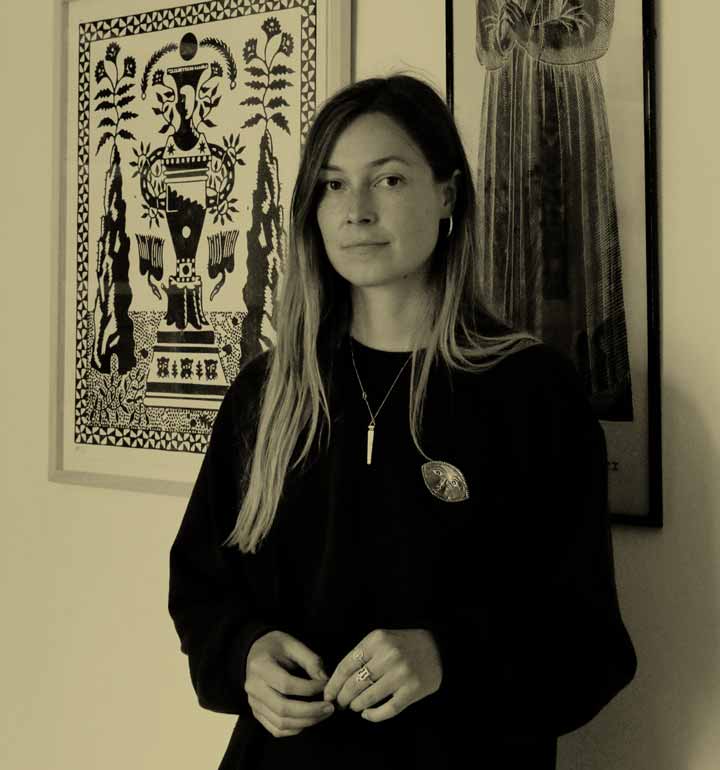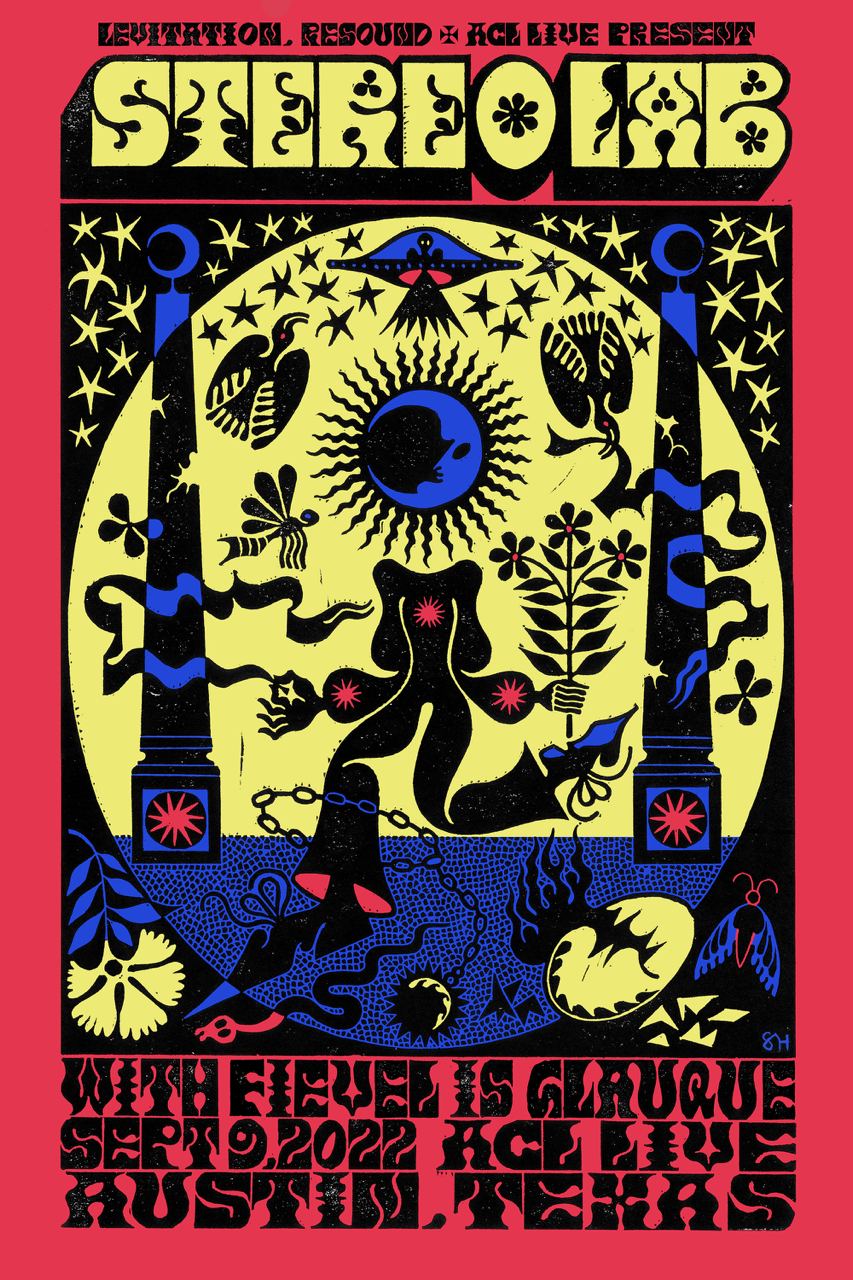 Sophy Hollington is an artist and illustrator living in rural Sussex, UK. Most of her work is made using the lengthy printmaking process of linocutting. She weaves arcane and folkloric forms in to intricate compositions that at once nod to the distant past and embrace a vibrant vision of the future. She is the creator of the Autonomic Tarot alongside author David Keenan and has worked with clients such as A24, The New York Times, The New Yorker, Light In The Attic Records, Celine and Mc Sweeney's Quarterly Concern.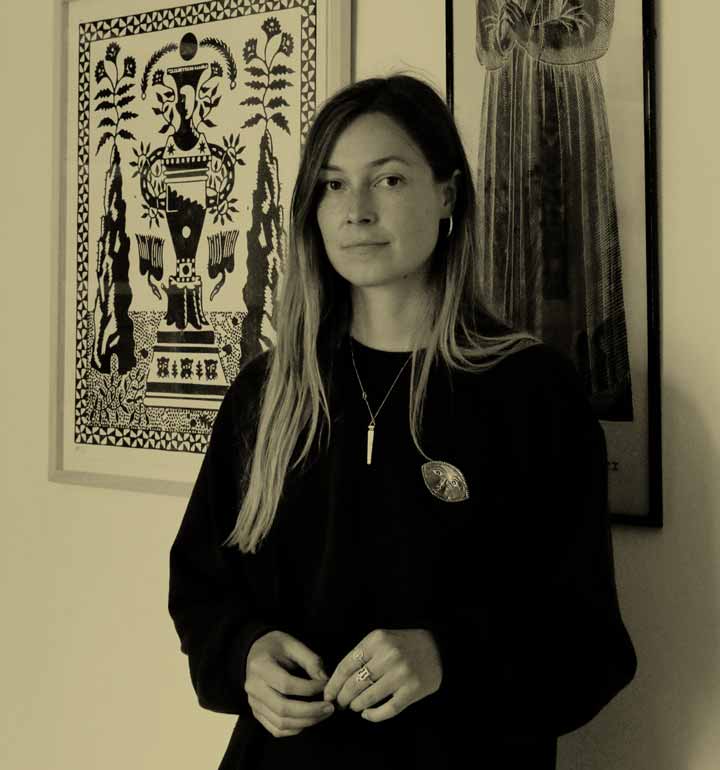 Jason Galea is a multi-disciplined artist based in Melbourne, Australia. Illustration, design, video and animation are at the centre of his work, which has been shown through exhibitions, live performance and design. Jason plays with dense layers of texture, form and colour to deal with themes of the subconscious and foreign dreamlike experiences. During this time Galea's arsenal of saturated glitchy visuals, data moshed with found footage, his heavily worked paintings and numerous self published zines saw his work planted firmly in the early days of blogs, book fairs and artist run exhibitions local, and abroad before reaching the attention of local bands around Melbourne.Most notably King Gizzard and the Lizard Wizard which has become a decade long collaboration of album art, music videos, posters and more than 400+ live visual performances thru out the world. – Wir zeigen ca. 30 King Gizzard Gig-Poster…
Gezeigt werden handgedruckte und limitierte Gig Poster von internationalen Künstler:innen. Ihr erhaltet einen Einblick in unterschiedliche gestalterische Positionen und habt die Möglichkeit mit den Aussteller*innen ins Gespräch zu kommen und Poster zu erwerben.
Dabei sind:
Carlo Schievano / IT / https://www.instagram.com/fatgomez_/
Johanna Schreier / D / https://www.instagram.com/schreierjohann/
Arrache Toi Un Oeil / FR / https://www.instagram.com/arrachetoiunoeil/
Thomas Gasperlmaier / AUS / https://www.instagram.com/aplacefortom/?hl=de
Vera Art Devition / Joblin / Marieke / NL / https://www.instagram.com/joblin_realfriends/
Joris Diks / NL / ??
Florencia Prats / ARG / https://www.instagram.com/bicefala_/
Strane Dizioni / IT / https://www.instagram.com/strane_dizioni/
Nikita Bürger / D / https://www.instagram.com/nikita.buerger/
Amelie Göppel / D / https://www.instagram.com/amelie_goeppel/
Busy Hands Collective / D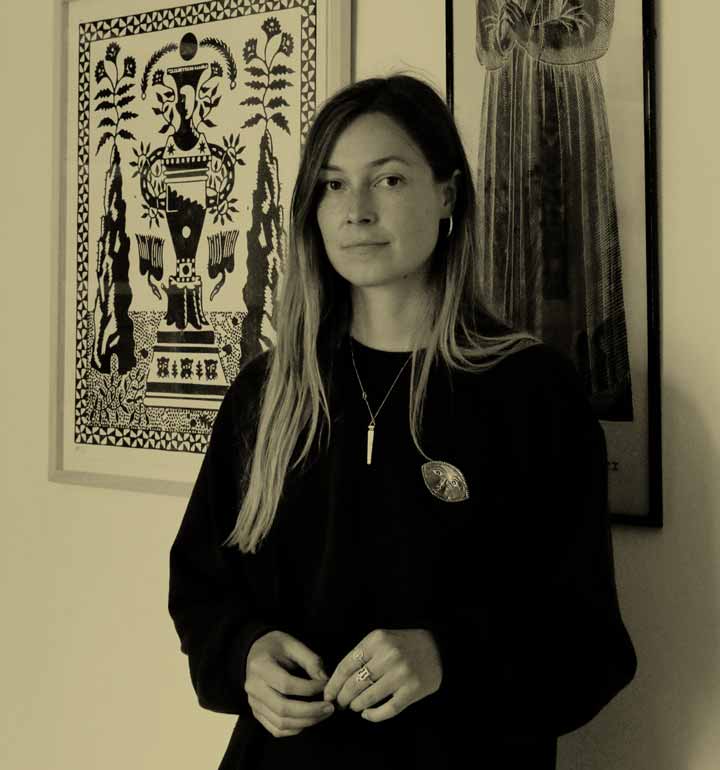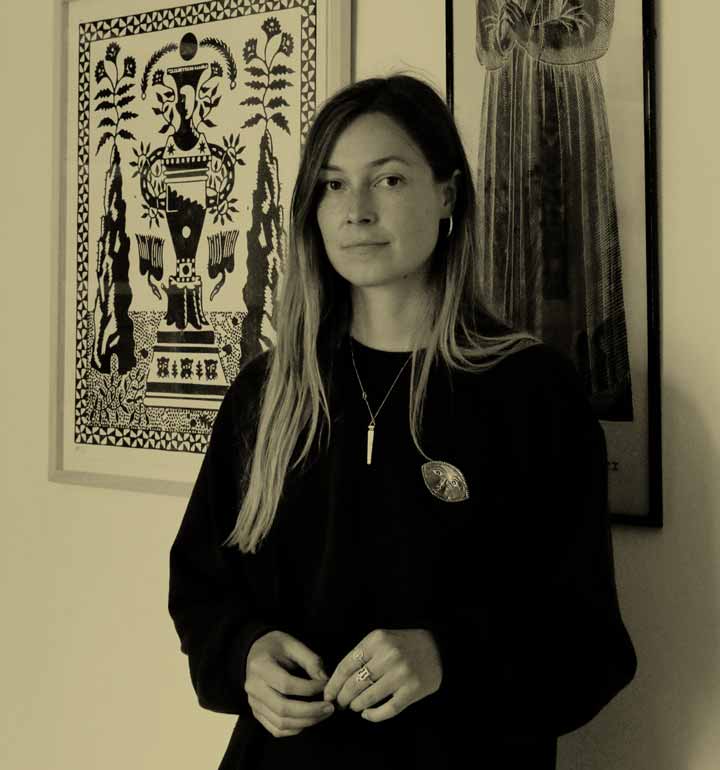 Nach seinem fulminanten Debut im Leipziger Osten, präsentiert der Fachmarkt für Kulturgut beim Busy Hands Fest einen Querschnitt der Leipziger DIY-Label-Szene. Tapes und Platten von Noisepunk bis Elektrofrickelei, Musik-Zines und ausgewählte Merchprodukte werden angeboten. Am Freitag 21 Uhr startet der Fachmarkt für Kulturgut mit Live-Acts im Handstand und Moral / Merseburger Straße.
Live-Siebdruck Momochrome
Die Siebdruckwerkstatt Momochrome bietet allen Interessierten die Möglichkeit live auf dem Festivalgelände selber Motive auf Textilien zu drucken. Es wird wieder eine Auswahl nicer Motive versch. Künstler*innen geben die ihr euch auch auf eure mitgebrachten Shirts, Beutel und Pullis drauf pressen könnt.